 Our customers say some very kind things about us. We thank them for their continuing support.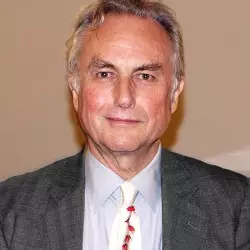 Richard

Dawkins Ethologist

and

author
Thank you ALL for your recent help, I really appreciate it.
This option is not only more expensive but it also includes less options for expandability. If you do need to change anything you will have to improve all of the computers that hold the data, Virtualization stops this and allows you to create the machine you desire.
Virtual Architecture is one machine that manages multiple virtual ones, this decreases the amount of workstations you need and offers a wide variety of options for systems such as domain controllers or fileservers etc.
Richard

Hadfield Director

at

Hadfield

Consultants
CA have helped my consulting business through the provision of flexible cloud based email solutions, website creation based upon our business and branding needs and ongoing support for all of our devices and software. They're responsive, friendly and local. I highly recommend you make contact with them and see how they can help your organisation
Sheree

Houseman Studio

Manager

&

Web

Developer

–

Windrush

Group
Thank you so much for you help on this, I will definitely be recommending Wiseserve to people for computer support you guys rock!
Ryan is the best thing ever, he was very clear with explaining what he was going to do and he did it
Jackie

Gaff Studio

Manager

at

Guy

Goodfellow

Collection
Dorin and Maciek have just left after a very successful day sorting us out and getting us back on track.
I'd like to thank you all for your support and the marvellously quick response to my problems email.
My faith in your company is entirely justified, and I am delighted.
Thanks particularly to Dorin and Maciek who are splendid!
Wiseserve completed a complete upgrade of our PC's as planned, to time-scale and on budget. We were very pleased with the staff who managed the installation on site and those who provided remote support in the following days. We would recommend Wiseserve to any other businesses.
Michelle

Whitcombe Julian

Christian
…to be honest we have learnt that if you want a job doing right then we call you hence why I have you on direct line!!
Alan

Brunsdon Oxford

Double

Glazing
Wiseserve has been sorting out our computers for 13 years. They set-up our first server and set-up remote access for our sales people. they have helped us to grow our business over the years. They have been proactive in fixing our issues and have always been cheerful and great people to deal with.
Mark

Simon Balliol

College
Dear Cathren, I just wanted to thank you and your team for all your work on behalf of my poor son last week and, especially, for getting the machine back to him by end of Friday. It was very much appreciated by him – and by me. Thank you very much – we will recommend CA heartily. Yours sincerely, Mark
Cecilia

Guntrip Thomley

Hall

Centre
Thanks so much for all your help. Your persistence and tenacity in getting the right answers from Sage was, to quote my teenager, awesome!
Carolyn Manager

at

Highfield

Communication

Consultancy
Wiseserve installed our system 11 years ago and have maintained this effectively ever since. They resolve any issues quickly and efficiently, and have provided a cost-effective service. It is amazing how they connect remotely to fix any printer or e-mail issues. We always enjoy working with them.
I called the shop earlier today with a general enquiry about a problem I've been having with my new PC (Windows Vista) and it's compatibility with the Belkin KVM switch connected to my old computer. I just wanted to say a huge thank you to the person I spoke to for taking the time to explain what the issue was and help me to resolve it. I can assure you I'll be telling all my friends and family about the excellent response I got from Wiseserve, thanks again. DC Yarnton
Thanks so much for your help this morning downloading my printer software. My printer is now working. I really appreciated your help. This computer stuff baffles me. Everyone at Wiseserve who has helped me recently – Micah,Michael and the guy with the brown T-shirt this morning – have been really helpful. kind and generous with their time.
I am very impressed with Wiseserve's ability to resolve all of my network issues. I have lots of wireless access points and multiple laptops that always need help. They are truly amazing and fixed my issues quickly and reliably!
Thank you very much! Brilliant, friendly, efficient knowledgeable service!! + even someone who told me about a great sandwich shop down the road. My Macbook and I are both very grateful.
Carina

Martin Freelance

Senior

Copywriter

&

Screenwriter
I took my MacBook Pro to Wiseserve in a pretty sorry state. It was getting old, tired and extremely stroppy. It crashed frequently and its prognosis didn't look good. Before I had time to safely transfer all its data it gave up altogether. This could have been a career disaster but I was extremely impressed by CA's determination to get to the root of the problem. It was far from straightforward but they didn't give up. We had a random and unexpected set back after I picked it up the first time but CA refused to admit defeat. Their perseverance, goodwill and downright stubbornness was impressive and I'm delighted to say I now have a fully working, and much improved Mac. Thank you Vic and Cathren for your tenacity and teamwork.
Chris was able to recover a hard drive that was suffering from 'stiction' he was able to take the whole drive apart and replace the motor. I never knew such things were possible! His attention to detail was incredible and was able to recover some very important files and photos off there and they didn't even charge that much! I was quoted £2000 by one of those data recovery people.
Just a line to thank you so much for all your brilliant work. The new machine is the mirror image of the old, except so much sharper and cleaner… and free of all the glitches of age. Completely wonderful.