 Cross-Platform

Cloud

Backup

Software
Built specifically for cloud storage services:
Amazon S3, Amazon Glacier, Microsoft Azure, Google Cloud Storage, Openstack Swift …
for corporate and personal users offers:
AES256 Encryption
Image backup
Databases Backup like MySQL, Microsoft, Oracle
Restore of VM's in the Cloud
Data Deduplication
Cross-Platform Cloud Backup Software
CA Online Cloud backup service with centralized management and monitoring OnlineCloud Managed Backup Service (MBS) is built from the CloudBerry Backup technology and designed to meet the needs of managed service providers and enterprise IT departments, providing reliable backup with centralized management and monitoring. This managed cloud backup service is integrated with Amazon Web Services, Microsoft Azure, Google Cloud Platform and almost every S3-compatible or OpenStack-based cloud storage services. For managed service providers. With CA OnlineCloud Managed Backup solution any MSP, VAR or IT service company can rebrand and provide robust and reliable cloud backup service with remote management and monitoring. For corporate use. OnlineCloud Managed Backup Service is also a good fit for internal use by businesses of all sizes as it allows to manage and monitor cloud backup client across multiple machines, control billing and licenses from one web-based control panel
The ability to create user accounts for your customers and invite them by email.
Manage and Monitor Backup Jobs
Continuously monitor all the backup processes on the client machine, manage backup jobs, recover data and force software upgrades from the web control panel.
Set pricing for your plans and packages.
With Online Cloud MSP backup solution data is encrypted with AES 256-bit strong key before leaving the computer, in transit and in the cloud.
One-Click Restore to Amazon EC2
Restore a Windows Server as an Amazon EC2 instance.

Integrate CA OnlineBackup with your own applications.
Web Interface for Customers
Provide your customers with online access to their backups.
Create control panel sub accounts for your employees, workplace and assign to specific users or companies.
PSA/RMM Systems Integration
Integrated with ConnectWise, LabTech, and Autotask.
Multiple Cloud Storage Options
Choose from multiple cloud storage options: Amazon S3, Amazon Glacier, Windows Azure, OpenStack and S3-compatible. Manage Packages and Plans Create backup plans and assign them to users. Manage cloud storage packages for your users to set storage limits.
You control all backups through the Online CloudManaged Backup Service console, which is hosted on Online Cloud server (Amazon EC2). After the client component is installed on the user end, you'll see backups on the control panel and have full access to backup management functions. During backups, you'll connect to an endpoint of this managed cloud backup service, rather than directly to Amazon S3. Online Cloud Managed Backup Service signs every request and redirects requests to cloud storage service.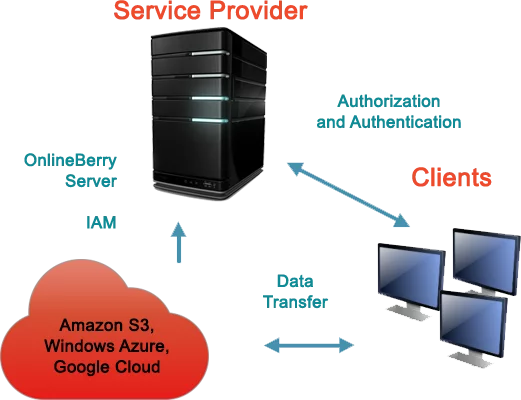 We provide managed and maintained hosted or installed VOIP telephone systems. Get the most reliable and completely configurable solution with complete support, in partnership with the UK's leading mobile network. We will also help you migrate your website from your old provider to us.
We sell and repair Apple Macs and Macbooks, as well as offering support, customise, deployment and maintenance for Apple using businesses and educational organisations
Hosting Safe and secure web, VPS and email hosting, all from the heart of Oxford, so you always know where your data is kept. We offer no hassle reliable hosting solutions at super competitive prices.