Hosted telecoms service for your business
Wiseserve provides you with the most comprehensive hosted phone system solution with all of the features VoIP phones provide.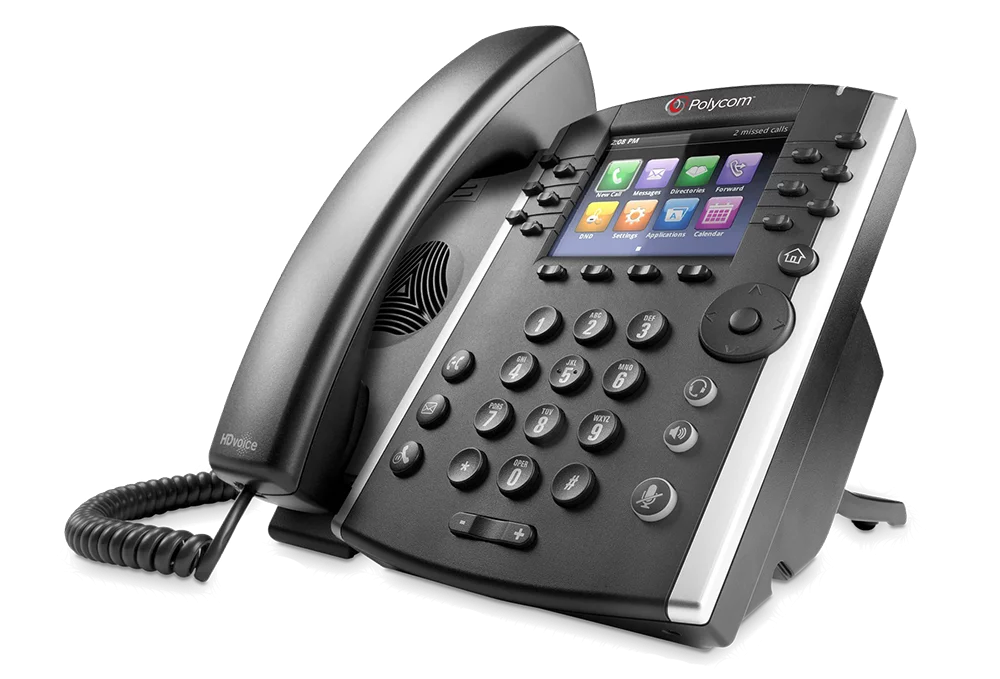 Reliable, configured installed VOIP systems
Installed VOIP phone systems provide the most control and customization, ideally suited for medium and larger companies.
The Full Telecoms Solution
We provide a variety of handsets to suit your business. All of our phones come with busy lamp fields, voicemail, voicemail to email, call forwarding, redial, DND, call pickup, hunt groups, SIP port, disaster recovery, hot-desking, call waiting and music on hold as standard.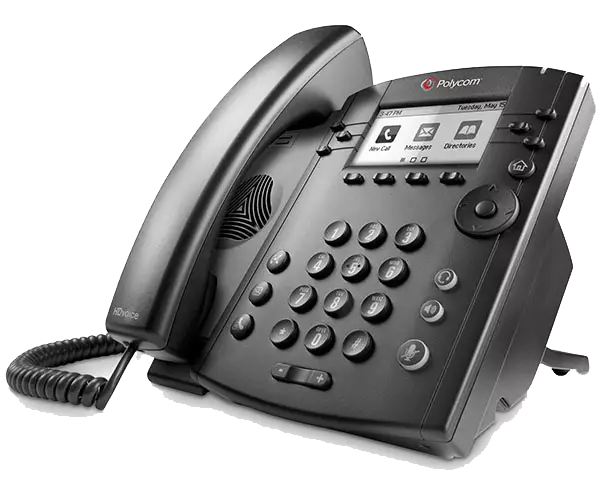 Ideal entry-level for low to moderate call volumes • 6 lines or speed dials • 208 x 104 pixel resolution • 2 x Ethernet 10/100/1000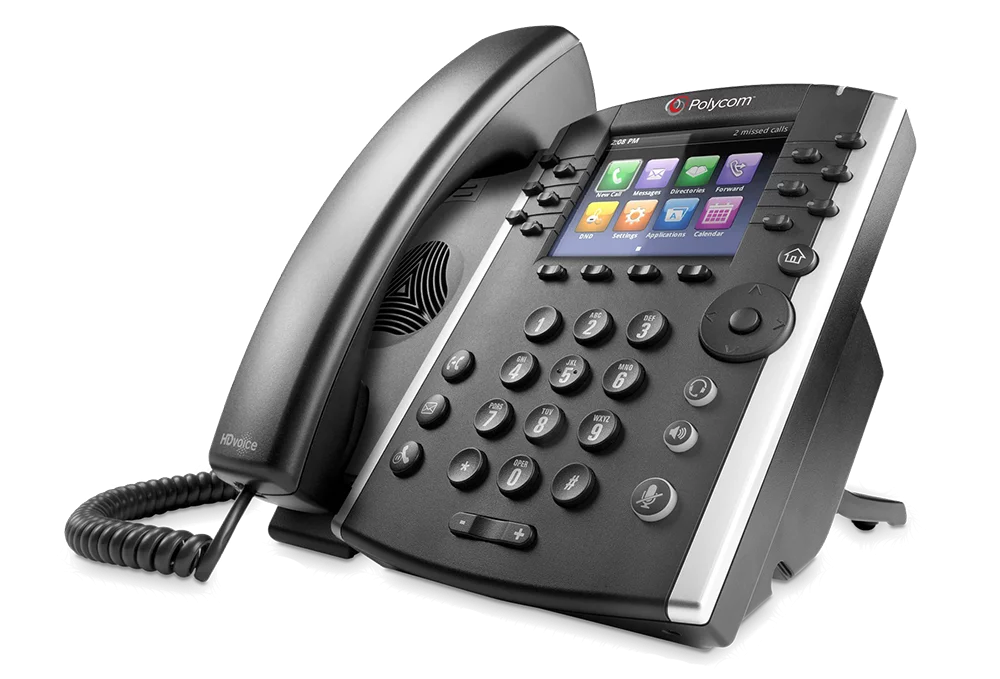 Mid-range business media phone • 12 lines or speed dials • 3.5" colour TFT • 320 x 240 pixel resolution • Polycom HD Voice up to 7KHz on all audio paths • 2 x Ethernet 10/100/1000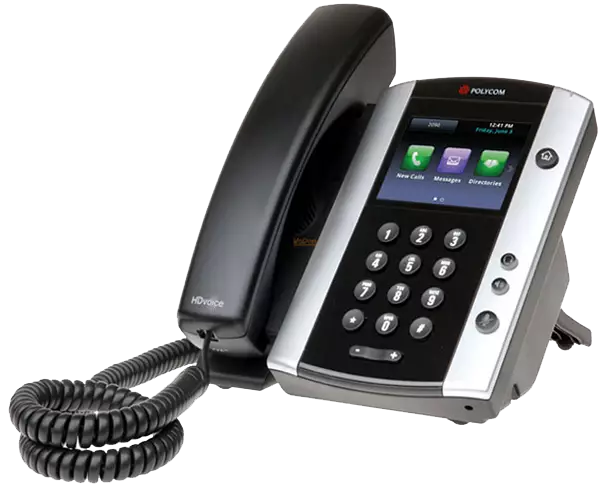 Performance business media phone, best-in-class desktop productivity and unified communications for busy professionals • 12 line appearances or speed dials • 320 x 240 pixel resolution • 3.5'' colour touch scree
Indispensable features Our phones come with advanced call features that are a must for any modern business.
Working as part of a team
Call Transfer to any internal or external number • Common or customisable settings for Sites, Groups and Departments • Hold a call and pick it up on another phone with Call Park • Answer a group member's phone with Call Pick Up
• Last Number Redial for convenient repeat dialling • Show you are unavailable using Do Not Disturb • Use Call Recording for audit trails, compliance or training purposes
Ensuring security and preventing fraud
Use Call History to view all calls made, received and missed • Bar unapproved call types with Call Barring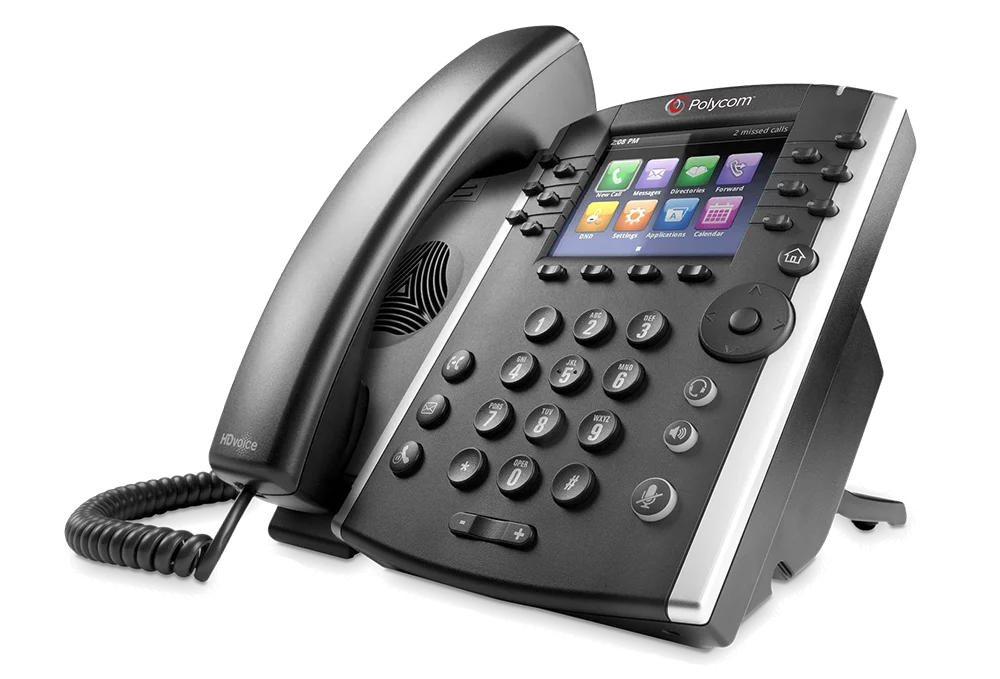 Improving your company image
Call Waiting ensures you're ready to take your next call • Get your messages across with Music on Hold • Avoid your calls being passed on and on with Diversion Inhibitor • Provide callers with menu options for call routing using Auto Attendant Ensuring security and preventing fraud • Use Call History to view all calls made, received and missed • Bar unapproved call types with Call Barring
Mobile and flexible working
Never miss a call with One Number Anywhere and Sequential Ringing • Keep track of important calls with Call Notify by Email • Use your number and preferences on any enabled phone in your company with Hot-Desking
[contact-form-7 id="16061″]